What are In-Home Services?
Our Employees are Certified Nursing Aids who our thoroughly trained. Our personal care
givers have been train In-House to perform Personal Care. We are contracted to Provide In-Home
Service with The Dept of Health & Senior Services and Dept of Mental Health
To qualify for In-Home services, a person must meet the following:
Medicaid eligibility (MO HealthNet eligible)
18 years of age or older
Require at least a nursing facility level of care
Must have a physical disability
We do consistent training for our employees to keep them updated to ensure the best methods of practice for our employees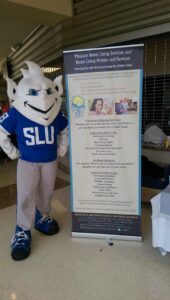 Promoting a Continuous Quality of Life
We believe that individuals thrive when they are cared for from quality personal care services in their homes from compassionate and well-trained In-Home Health Aides.
Our staff has been thoroughly screened and interviewed, they undergo and successful pass background screenings through the Family Care Safety Registry, Employee Disqualification List and Office of Inspector General
Our staff has been trained in Behavior management strategies, CPR and First Aid.
The Difference From Others to Us
We strive to have the highest levels of care. We have achieved levels in equivalent to nursing homes, yet in the safety of the home.
We communicate with each of our care client's primary physicians to keep the most updated and stay in the loop on all levels.
Along with having no restricted areas for our care clients, we also help with Veterans with the VetAssist Program to make it easy for them.
Missouri Better Living Services / Better Living Homes & Services